Class of 2018
GRADUATION - Savannah Civic Center
Tuesday, May 22, 2018
12:00 pm ​
Each scholarship is worth $500 and students are not required to submit their GPA, an essay, or family's household income. Super easy peasy!! J
​Hello,
UWG will host Scholarship Day on February 19, 2018 (President's Day). This is a day where prospective senior students can explore UWG and interview for potential scholarships. The Department of Art has a variety of freshmen scholarships to offer and we invite any interested art students to attend and to have their portfolio reviewed.
For students attending, check in will occur with other departments at the UWG Football Stadium. Art Check-in is from 9:00 a.m.– 9:45 a.m. Students should arrive early as they will be bussed to the Humanities Building for the Portfolio Review. Students will have 15-minute individual meetings with art faculty to review portfolios. Portfolios need to be digital in jpg format. If you have any questions, please contact the Department of Art for further info:
678-839-6521
or
artdept@westga.edu
.
Art students can register by clicking the link below. A pdf schedule for the day is also attached:
https://westga.elluciancrmrecruit.com/Admissions/Pages/EventDetails.aspx?id=82b2b6be-8fda-e711-80ce-0a5da5604e58
Thank you,
UWG Department of Art
Powered by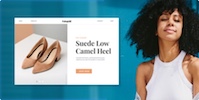 Create your own unique website with customizable templates.