NATIONAL ART HONOR SOCIETY (NAHS)

–

for high school students in grades 9-12

In 1978, the National Art Education Association began the NAHS program to inspire and recognize students who have shown an outstanding ability and interest in art. The program supports members in their efforts to attain the highest standards in art scholarship, character, and service, and to bring art education to the attention of the school and community.
​
National Arts Honor Society Officers 2017-2018

President: Ivana del Pielago
Vice-President: Katherine Harrison
Secretary: Alivia Rukmana
Historian: Jordan Hanna
Graphic Designer: Hailey Arnett
​
SAA COOKBOOK NEEDS YOU!
In celebration of SAA's 20
th
Anniversary, a quality professional cookbook featuring the history of SAA will be published to raise money for the school. Contributions are needed from
students, families, faculty, alumni, local celebrities, and businesses. Needed contributions include recipes, artwork, photos, stories about SAA, and quotes. There will be cash awards given for winning submissions! Please review the attached PDF forms explaining awards and how to submit recipes, artwork, stories, and quotes!
DEADLINE FOR SUBMISSIONS: 4/6/18
​
Powered by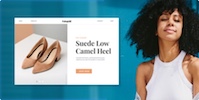 Create your own unique website with customizable templates.